Don't forget: Nothing grows in your comfort zone!
From here: Great Article

Other pics to describe that zone…

If you don't ask, you'll never know!
Fear failure?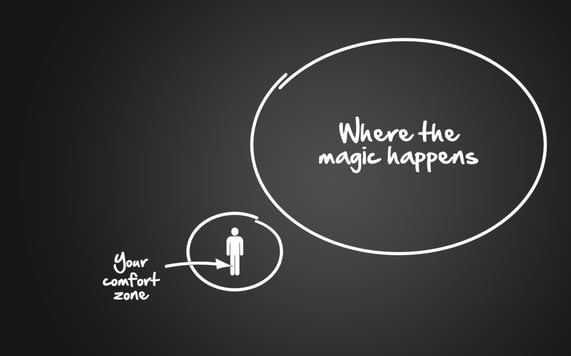 Challenge the status quo!
Do or meet things and people that inspire you!
Fake it until you become it!
Learn!
… FIND YOUR COMFORT ZONE AND THEN… LEAVE IT!!!